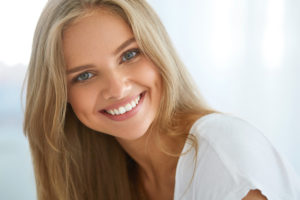 Are you thinking about getting Invisalign in Farmington to straighten out your crooked, crowded, or gapped teeth? That's a wonderful idea, especially for adults — nothing else offers as much subtlety as this orthodontic option. And when it's time to choose a dentist offering Invisalign, picking an Invisalign® Preferred Provider can make all the difference. Keep reading to find out why.
What Is an Invisalign® Preferred Provider?
Whether you are getting a routine checkup and cleaning or something more complex, experience matters when it comes to your smile. That's why visiting an Invisalign® Preferred Provider for your treatment is so important. Over 4 million patients have already had their smiles improved with Invisalign, and more and more dentists are adding the clear aligner system to their list of treatments. Looking specifically for an Invisalign® Preferred Provider ensures you are receiving care that is a step above the rest.
A dentist with this designation has to have performed 100 lifetime cases and must continue with 50 cases per year to maintain the Preferred Provider status. That's a lot of smiles transformed — and that means a dentist like Dr. Cole is ready for just about anything that comes their way.
Invisalign: The Clear Solution
Invisalign can treat the most common orthodontic issues, including crowded teeth and gapped teeth, as well as overbite, underbite, and crossbite. To fit you with your customized aligners, Dr. Cole will expertly examine your dentition, take digital impressions, X-rays, and photographs, and send this information to the Invisalign lab.
Once your aligners have been created, you will wear each set for one to two weeks, depending on your specific recommendation. You can advance though the series largely on your own, simply attending a six week checkup with Dr. Cole to ensure everything is progressing as it should. Comply with the treatment properly and it should be complete between one to two years.
There are a number of benefits associated with Invisalign. Some of these include:
Enjoy straight teeth without the hassle of metal braces

Feel free to eat what you like without worrying you will pop off a wire or bracket, thanks to removable trays

Slip the Invisalign trays out before big meetings or introductions to speak with full confidence

You can continue to brush and floss your teeth without having to learn special maneuvering tactics to get around fixed brackets and wires

Most patients find smooth plastic aligners to be more comfortable than metal braces

At the end of the treatment, you enjoy straight, beautiful teeth!
Most patients who could benefit from braces can undergo the Invisalign treatment. The only way to find out for sure whether you can, too, is to visit an expert — like an Invisalign® Preferred Provider!
Meet the Dentist
Dr. James Cole is an Invisalign® Preferred Provider offering superior orthodontics in Farmington. To learn more about his credentials or services or whether or not you can benefit from Invisalign, you are invited to contact the office at 505-327-0441.