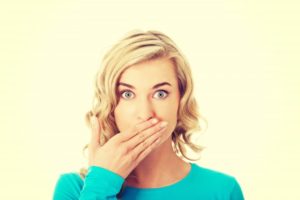 Have you recently experienced a dental emergency and the holiday season isn't even over yet? If you've never been through a dental emergency before, you probably don't know if you should try to handle the issue on your own or visit an emergency dentist in Farmington for help. However, there are some unique issues that can be put off to another day if they are relatively minor. To learn how to tell the difference, keep reading!
When to Treat Yourself at Home
While it's true that most dental emergencies require a dentist's attention and care, issues like a minor toothache can be managed on your own. Start by rinsing out your mouth with warm water and use floss to remove potential food debris that could be stuck in between your teeth. If pain continues, take an over-the-counter painkiller such as ibuprofen to help ease your discomfort. Avoid aspirin as this can cause a burning sensation and even burn your gum line if it comes into direct contact with your tooth or gum tissue.
If you bite your lip or tongue, rinse it with warm water and apply a cold compress to promote healing and reduce swelling. If a dental filling comes out, you can also purchase an over-the-counter dental cement to temporarily reseat the crown until you get to the dentist.
When to Call a Dentist for Help
When a moderate to severe dental emergency occurs, it will not get better on its own. For example, if a tooth is knocked out, only a dentist can effectively reimplant it back into your socket. It's true that you can keep it in the socket until you get to the office, but it will only keep it preserved for up to one hour. The same is true if you kept the tooth in a container of milk, saltwater, saline solution or saliva.
Another issue that requires professional attention is an abscess or swelling anywhere around your gums, teeth, or jawline. This type of infection can spread to other parts of the body and cause major problems. If you experience severe pain and can't get to a dentist, an emergency room visit would be your best bet.
When to Visit the Emergency Room Over a Dentist
There are a few unique instances where going to the emergency room is actually a better option than the dentist, even if the emergency is oral-related. For example, if you break your jaw, an emergency room would be more effective at getting your issue handled. Of course, you should always go to the dentist soon after to make sure that your jaw does not require additional maintenance from an oral expert. Furthermore, if your mouth experiences severe bleeding, an emergency room can be more effective at helping you stabilize your condition.
Are you experiencing a dental emergency at the holidays? Don't let it get in the way. With these tips in mind, you'll be back at home enjoying quality time with the family soon. Schedule your next appointment with a dentist and catch dental issues before they turn into serious problems later!
About the Author
Dr. James Cole does everything he can to help patients get out of pain, even during a busy time of the year like the holidays. His office is open five days a week and his team is more than ready to answer your phone call and help you get out of discomfort, no matter how simple or complex your issue might be. If you're experiencing a dental emergency, you can call his office through his website.